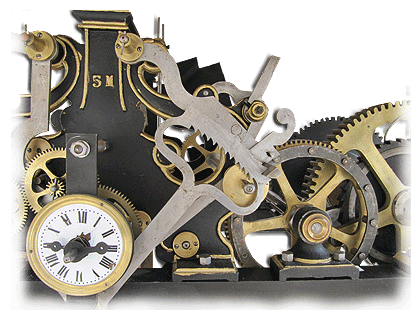 What problem with your Clock always have: you can count on my service and my expertise. In my workshop, we watch with great care to look after all the small and large movements, the tick by the course of time not right.
Reparaturen
Anfertigung bzw. reparieren aller antiker Uhren, Uhrgehäuse, Zifferblätter, Uhrwerken, Gläser jeder Wölbung mit Facette, Zeiger, Zahnräder ... ...
mehr
Antike Uhren
Alt ist nicht gleich alt. Eine Uhr aus den 20er Jahren muss z.B. sorgfältiger behandelt werden als eine Uhr aus den 70er Jahren. Die Uhren sind im Laufe der Geschichte....
mehr
Öffnungszeiten
Mittwoch bis Freitag
10.oo Uhr bis 12.oo Uhr
13.oo Uhr bis 18.oo Uhr